Disaster Recovery of Textiles
Major environmental disasters are occurring more frequently than in the past. It is very important that the custodians of artwork and historical artifacts take an interest in conserving and restoring these items as quickly as possible. The large "Great Room" at Hartwood Acres Estate, Pittsburgh, PA, is an example of this type of disaster. The ceiling weighing almost a ton, crashed onto everything below, thank goodness no people were in the room at the time. The few pictures below are an example of plaster, nails, and unknown substances imbedded into the tapestry, oriental carpets, needlepoint, and wood. The ceiling had a "sandblasting" effect on all of the artifacts on the first floor of this Historical Mansion.
With the help of other conservators and talented craftsmen the "Great Room" and the rest of first floor has been brought back to its original state. The pictures of the damaged upholstery, tapestry, oriental carpets, and needlepoint card tables are shown in before and after pictures. The last artifact to be accessed and conserved is the Needlepoint Settee, this project has been put on hold for the time being.
Hartwood Acres Estate - The Great Room
City of Pittsburgh Pennsylvania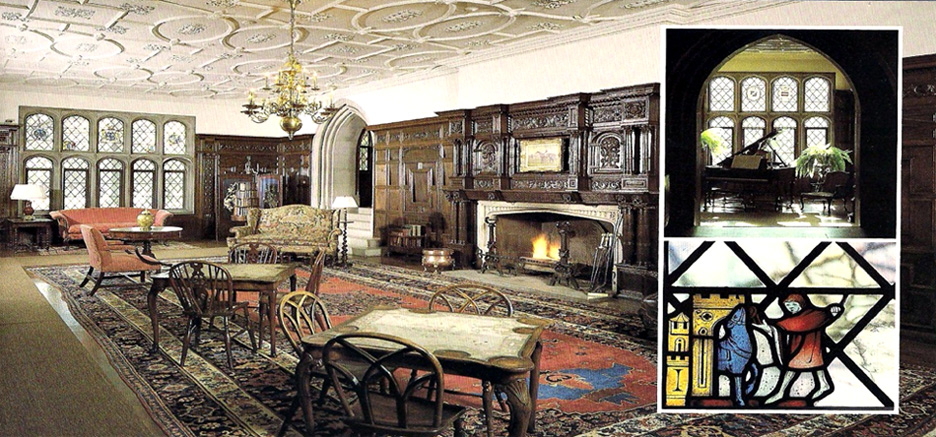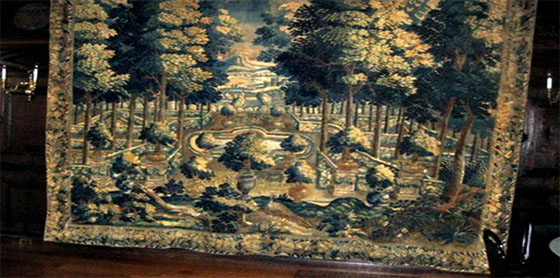 Tapestry after cleaning, conservation, restoration, relining and adding a Velcro hanging system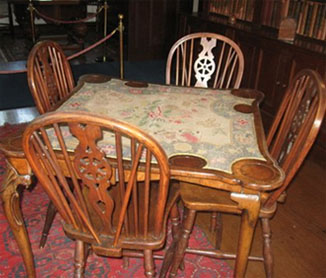 First of two needlepoint card tables restored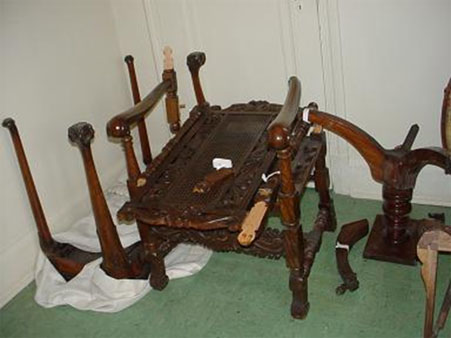 Table and chairs once ceiling was removed
Parts of Needlepoint card tables framesBefore conservation and restoration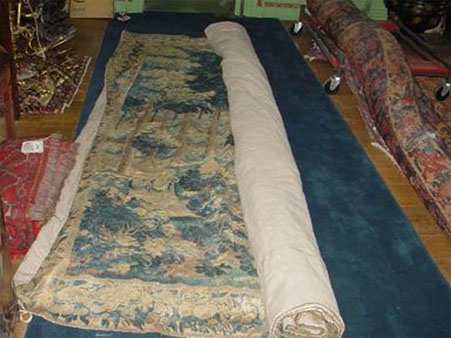 Tapestry and Oriental Carpetsbefore Cleaning and Restoration Treatments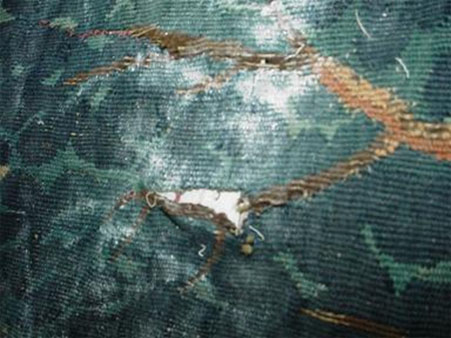 Imbedded plaster, tears, holes caused by nails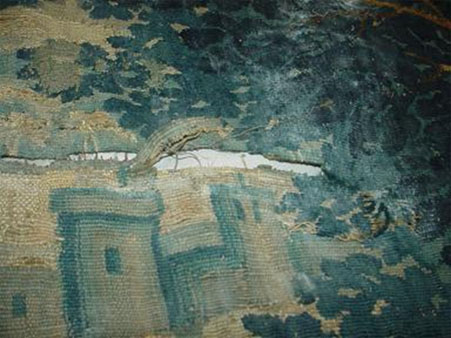 Deatail of tapestry damage from ceiling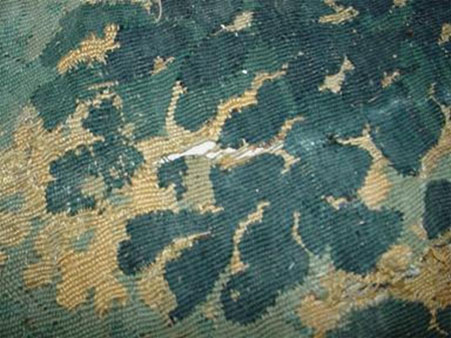 Detail of damage from falling ceiling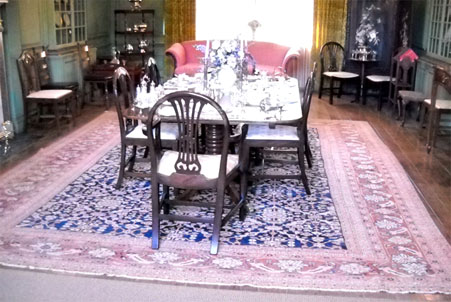 After picture of old Persian Mahal - Hartwood Acres Estate Dining Room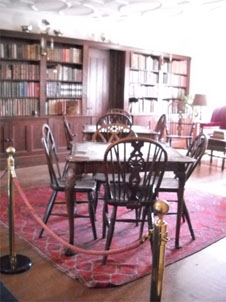 Needlepoint topped card tables after conservation and restoration